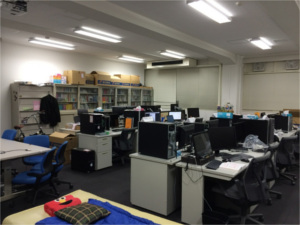 関西大学 システム理工学部 電気電子情報工学科 アルゴリズム工学研究室は、 榎原博之(えばらひろゆき)教授率いる2008年設立の研究室です。
研究員は現在17名(大学院生が9名、学部生が8名)です。

研究室は現在、第4学者2号館2208教室横にあり、移動する際などに便利です。

研究内容は個別に紹介していますが、共通事項としては
・ ソフトウェアの構築
・ アルゴリズムの学習
・ OSは必ずLinuxを使用
の主な3点からなります。

研究内容にもよりますが、プログラミングを用いた研究が主となります。




Algorithm engineering laboratory (AL-lab) is established under Department of Electrical and Electronic Engineering in 2008,
which is currently leading by Prof. Hiroyuki Ebara. In this academic year,
17 students are engaged to different programs available in this laboratory.


AL-lab is located in a place where easily accessible, present address of the AL-lab is 4-2 building, 2nd floor room.

Even though , the research goal is different, there are some common practices carried out in the AL-lab are given below.
・ Developing software (Applications)
・ Learning the algorithm
・ Use Linux based OS




当研究室では、スタッフが3つのグループに別れて研究を行っています。



Research activities in AL-lab are divided mainly into three groups: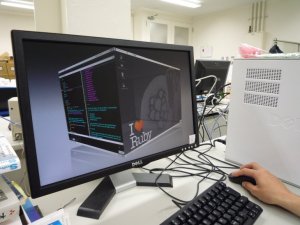 Copyright c2008-2020 アルゴリズム工学研究室 All right reserved.